OUR RECOMMENDED CooperVision PRODUCTS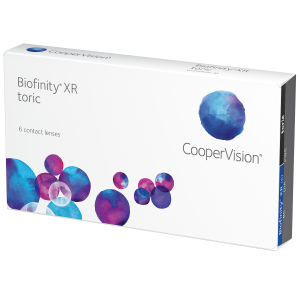 Biofinity® XR Toric
CooperVision Biofinity® XR toric lenses help correct the blurry effects of astigmatism for wearers who have had trouble wearing contacts in the past due to high prescriptions.
Key features include:
Monthly disposable
Extended range for near/farsighted correction
Aquaform Technology (for moisture and oxygen flow)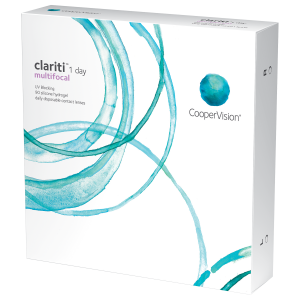 Clariti™ 1-day Multifocal
Correct your presbyopia the healthier way with silicone hydrogel, daily disposable lenses. AT A GLANCE Ease and convenience Whiter, brighter eyes Vision correction for presbyopia—focus close up, far away and in-between Amazing affordability Moisture means comfort UV protection** Oh, happy day. clariti® 1 day multifocal contact lenses from CooperVision® lets you enjoy all the conven ...
OUR

CooperVision PRODUCTS